A Kwakwaka'wakw woman protests at a coastal British Columbia salmon farm as a worker watches. The Kwakwaka'wakw have concerns about the impact of farmed salmon on wild stocks. Full VICE story here.
A 'Namgis elder and youth approach a salmon farm to demonstrate the impact of farmed salmon on wild stocks.
Demonstrators from different Kwakwaka'wakw nations at a salmon farm.
A former fuel dock is a reminder of the once thriving fishing industry on the 'Namgis First Nation, a half-hour ferry from Vancouver Island.
Sockeye salmon dries inside a smokehouse.
John Macko barbecues sockeye salmon. "Salmon is the lifeblood of this village," he says.
After the cannery, the net loft was the second most important building in the community.
Donna Cranmer, left, filets sockeye salmon while her mother, Vera Newman, cans the fish with salt.
Donna Cranmer filets a sockeye salmon frozen from last year's run.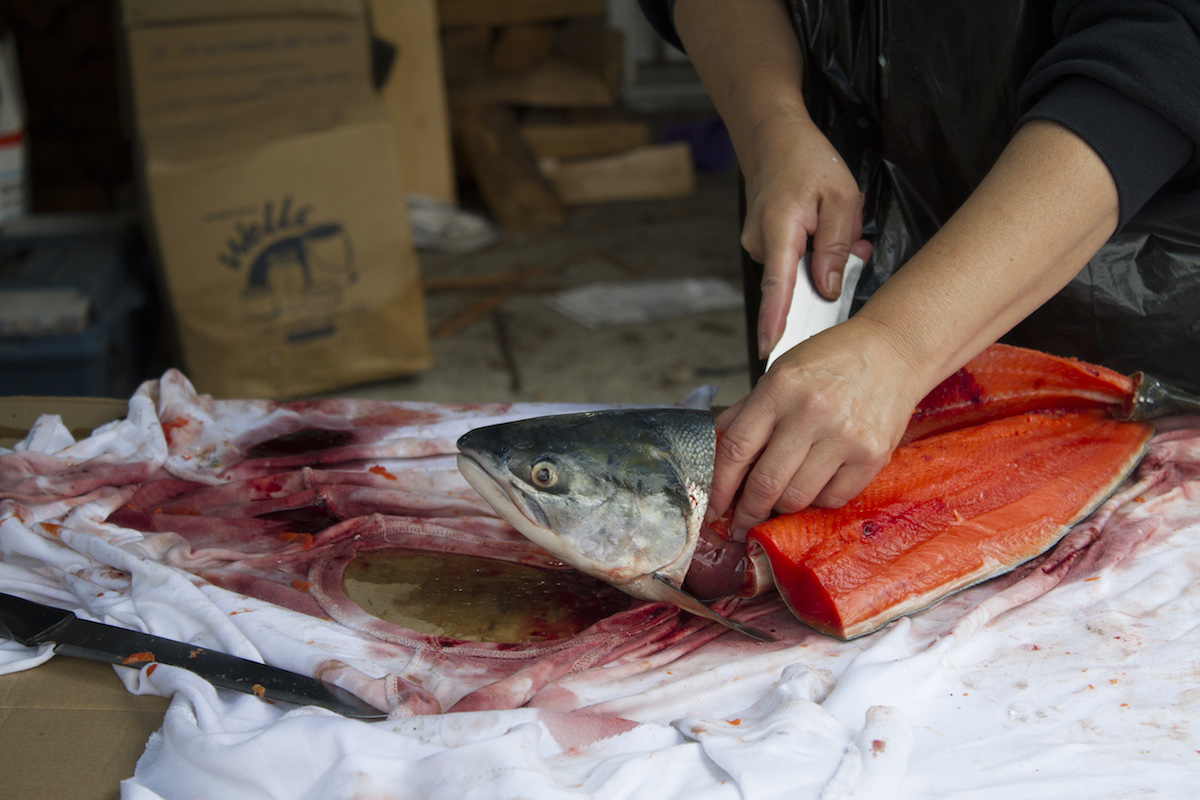 Chief Arthur Dick Sr. has grave concerns about the salmon farms in the region. "It's killing off what sustains us," he says.
"We're not just in museums, we're not just in history books and we're trying to survive," says artist Jonathan Henderson.
The original 'Namgis First Nation burial ground on Cormorant Island. Once fallen, poles are left to erode back to the earth.